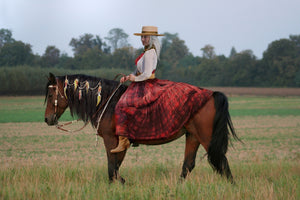 Welcome to Rhythm-n-Beads® by Deborahlynn
We strive to offer quality workmanship & materials with meticulous attention to detail, that you can count on in every piece.
Proudly handmade in the USA and shipping worldwide to satisfied customers since 2006.

Horse owners #1 source since 2006, for exceptional quality Equine Rhythm Bead Necklaces and coordinating accessories, with Rhythm-n-Beads® 'signature' sizing and safety features©.
 Rhythm-n-Beads® offers a variety of Rhythm Bead Necklace styles, plus Cordeo-Neckropes and coordinating accessories for mane, tail, saddle, bridle and trail packs.
FOLLOW us on FACEBOOK and get sneak peeks of NEW products & specials!
As FB fans of R-n-B, you'll also be eligible to enter our fabulous giveaways and contests!!!
www.facebook.com/rhythmbeads
Shop Rhythm Beads, Mane & Tail Beads and More...
---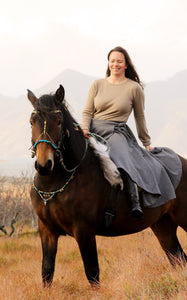 Over 200 Five Star Reviews
⭐️ ⭐️ ⭐️ ⭐️ ⭐️ "The beads were beautiful! The colors and quality was wonderful! The sound was perfect and has already started helping my horse in just one ride! Normally other beads I've used have been too quiet and shifted around on my horse too much but these were perfect!!" - Kaylee
⭐️ ⭐️ ⭐️ ⭐️ ⭐️ "Prettiest Rhythm Bead necklaces I've seen! I keep ordering them in more colors. They alert critters on the trail, so there are no surprise encounters, and they sound so relaxing as you ride. Love them! Deborah Lynn is so easy to work with and delivers fast!" - Bonnie
⭐️ ⭐️ ⭐️ ⭐️ ⭐️ "Absolutely gorgeous! Vibrant colors, dash shipped, beautiful package with a surprise treat for my horse too! Thanks so much!" - Candy
⭐️ ⭐️ ⭐️ ⭐️ ⭐️ "Absolutely Beautiful!! Great craftsmanship! And sound wonderful" - Elizabeth
⭐️ ⭐️ ⭐️ ⭐️ ⭐️ "Super fast shipping, the treats for my horse were added magic and she loved them! The bells are beautiful and I can't wait to trail ride with them." - Holly
⭐️ ⭐️ ⭐️ ⭐️ ⭐️ "Love love love! Swift delivery and a pony treat to boot!!!" - Elizabeth
⭐️ ⭐️ ⭐️ ⭐️ ⭐️ "Shipped on time. I just got to put them on my horse today! I love them! Quality product! Top notch product and service from Deborahlynn. Will buy again!!!!" - Deb
⭐️ ⭐️ ⭐️ ⭐️ ⭐️ "These Meadowlark Rhythm beads look great on my paint. My order arrived quickly and I couldn't be any happier with the service and the beads." - Diane
⭐️ ⭐️ ⭐️ ⭐️ ⭐️The necklace and trail bells were even more beautiful than I expected. DeborahLynn was very helpful from beginning of process on. She looked at photos of
our horses with and without tack, and made suggestions for color and
design. They arrived much earlier than anticipated. Would highly
recommend Rhythm-n-Beads. -Louise
⭐️ ⭐️ ⭐️ ⭐️ ⭐️DeborahLynn makes the most beautiful rhythm bead mane clips. She pays so much attention to detail and what the Client is looking for. I highly recommend!- Monique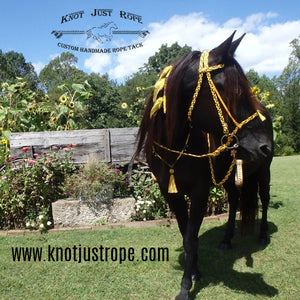 Coordinate with 'knot just rope'